Posted by
whalerho

| Posted in Uncategorized | Posted on 26-04-2010
Leaving Mexico was difficult as we really immersed ourselves in the Mexican culture.  We feel as though we lived like the locals as opposed to living outside of the local economy in some sort of resort area.  I know there's a lot of bad press about Mexico right now and it's unfortunate.  The vast majority of the people in Mexico are hard working, kind people and it was a pleasure to meet them and get to know their country a bit better.
We arrived at Desert's Edge RV Park and decided to be rather choosy about our spot as we knew we would be there for awhile.  We found a nice big location overlooking the wash and set up camp.  We kept to ourselves for a week and then starting calling friends to set up get togethers.  The kids had a great time with their friends and I know they have missed their friendships during our RV adventure.   
Ken and I also got together with friends and enjoyed chatting about their lives and our recent adventures.  One of the great "side effects" of moving as much as we have the last 16 years is the people we meet and the friendships that stay with us over the years.  Each of them is a wonderful part of our lives.  We also met some nice people at the RV park who love RVing as much as we do!
There were two full time RV families at the RV park ( a bit unusual to find full time RV families) and our kids had a great time hanging out with other full time RV kids.  One of the families put together an "anti-prom" at the community center of the RV park.  There was great music, fun snacks and the kids had a  lot of fun fooling around and doing everything BUT dancing!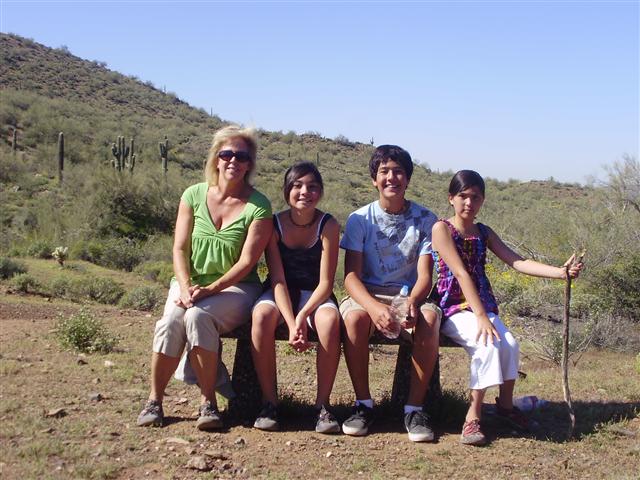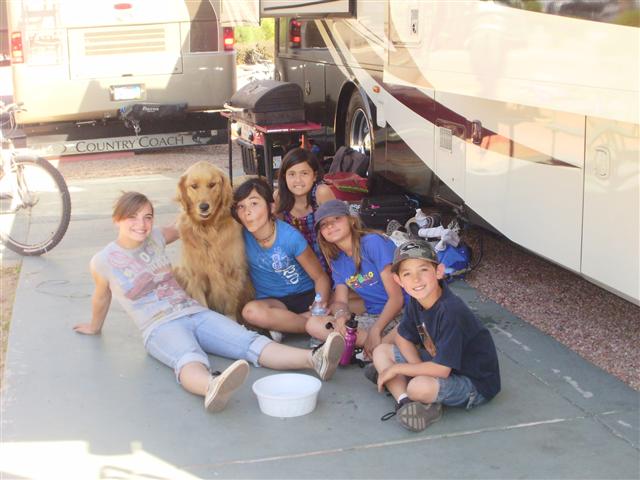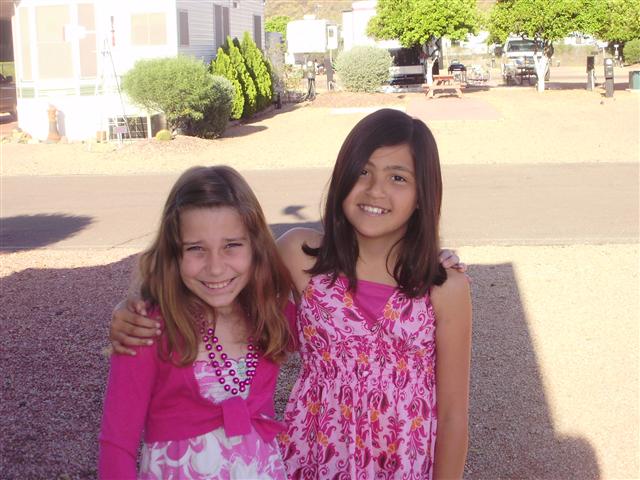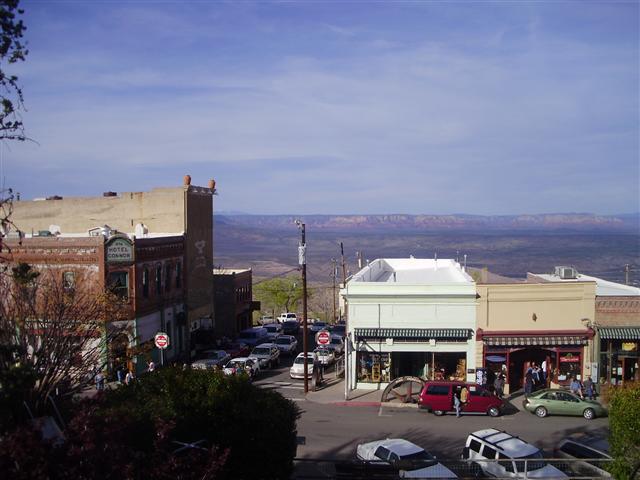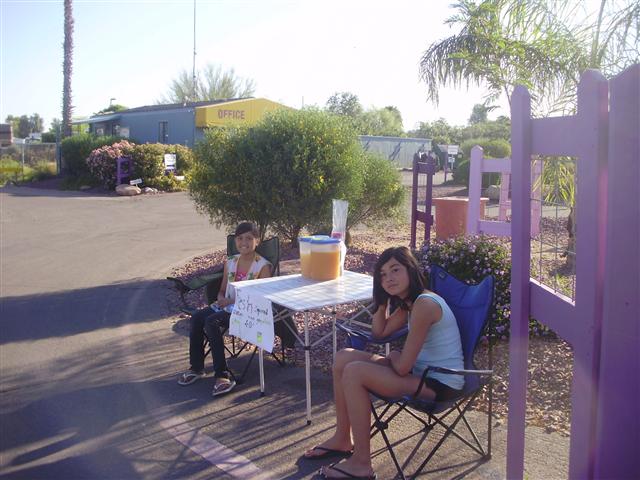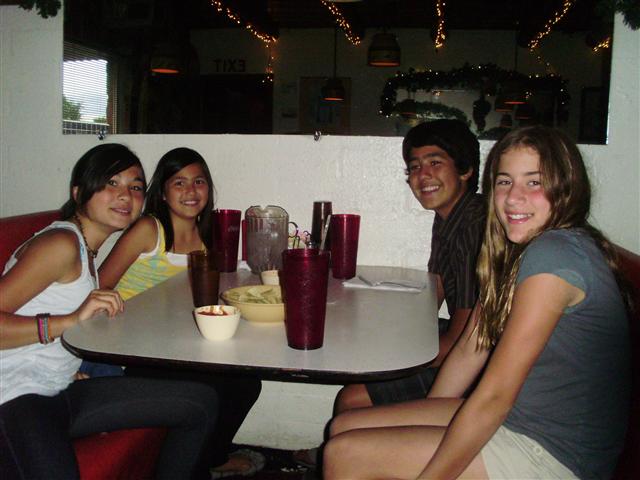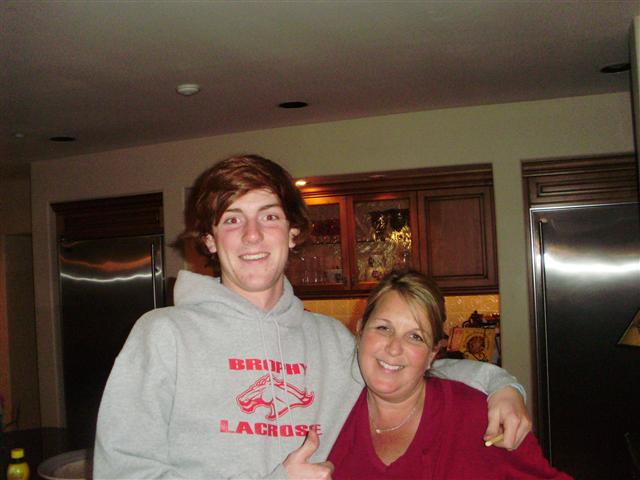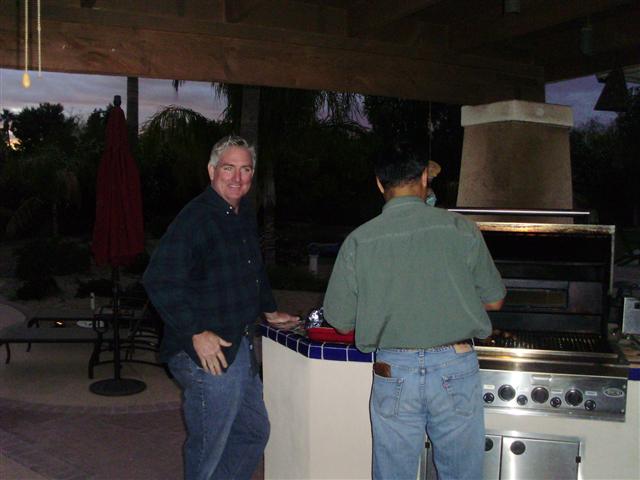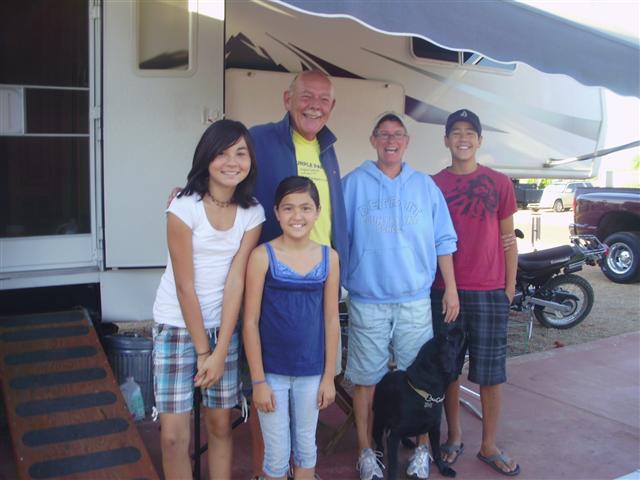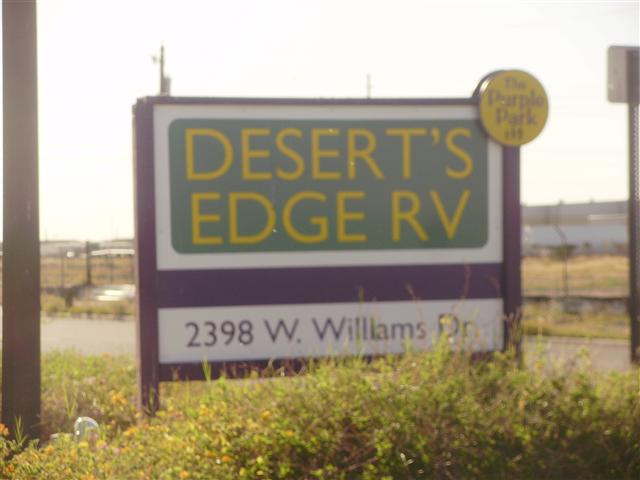 Since Ken is such a great cook (much to the detriment of my waist), we rarely eat out but we did make a trip to the "Heart Attack Grill" one day and enjoyed yummy decedent hamburgers and fries, lovingly made in lard.  Worth every bite!  We also had PHO one night.  If you haven't  heard of PHO, you may want to google it as it is a delicious culinary experience!  The campground had bi-monthly ALL YOU CAN EAT breakfasts and kids under 18 ate for FREE!  (Have they seen how much Andrew can eat!?)  Great deal! 
Ken surprised Andrew by buying his very own RC truck so the two of them could race down the roads of the RV park and beyond.  Andrew was SO happy to have a racing buddy.  He also found a racing buddy in our RV neighbor Marty.  Great guy with a love of shooting and anything RC!
We have always wanted to go to a Spring Training baseball game and finally made it happen.  We watched the Dodgers vs. the Cubs on a hot AZ day, complete with overpriced hot dogs and lemonade.  Oh the early days of summer in Phoenix!
We made a habit of taking hikes on Friday mornings  and we really enjoyed the blooming desert scenery.  Never before have we seen the desert with so much greenery and color.  The Sonoran Desert is unlike any desert in the world and its uniqueness was more evident than ever during our hikes. 
We also took some  wonderful day trips to some of our favorite spots.  The water in the canyon of Oak Creek Canyon (just outside Sedona) was at the highest level we have ever seen, making for quite a view.  Ken and I went on a date to Jerome on afternoon.  We left late in the day so we could watch the town come to life with lights in the evening hours.  We enjoyed a wine tasting overlooking the beautiful vista and followed that with an amazing hamburger at the "Haunted Hamburger".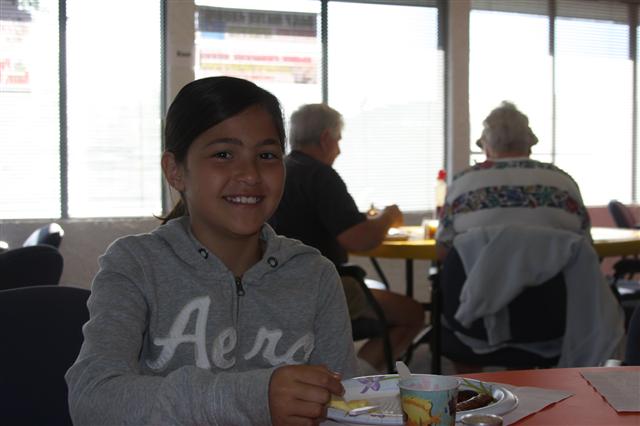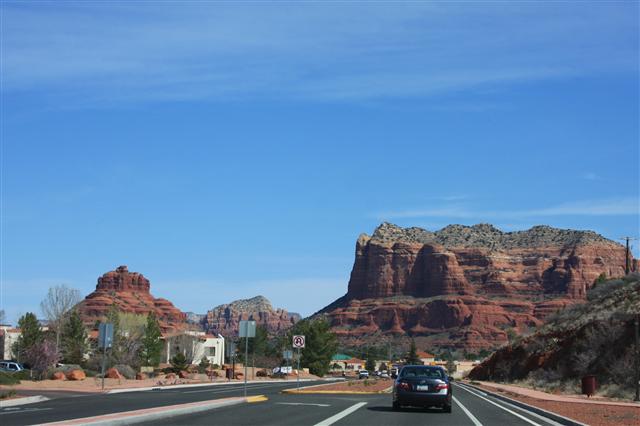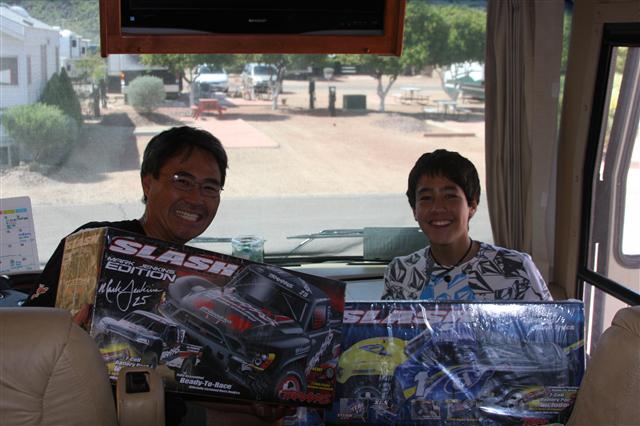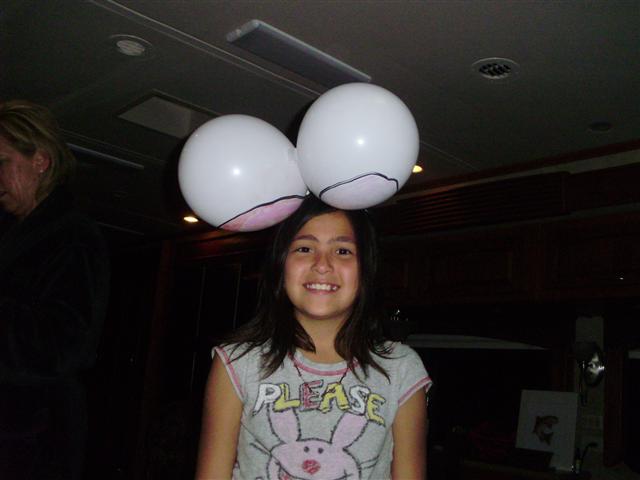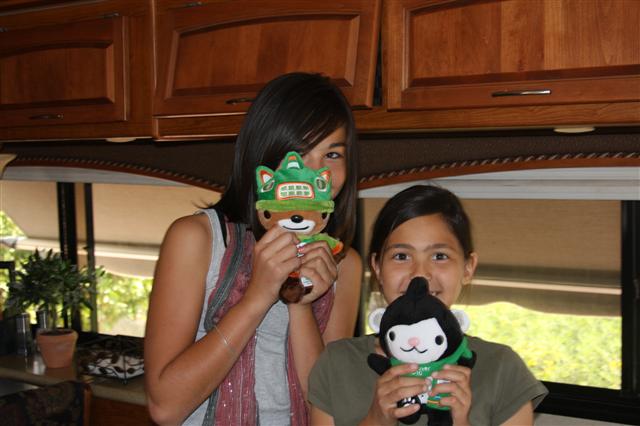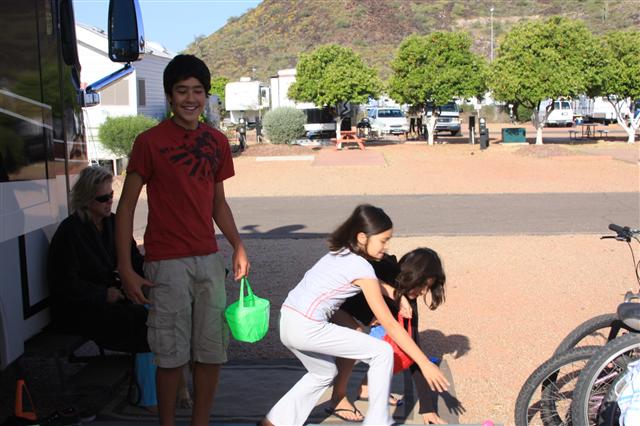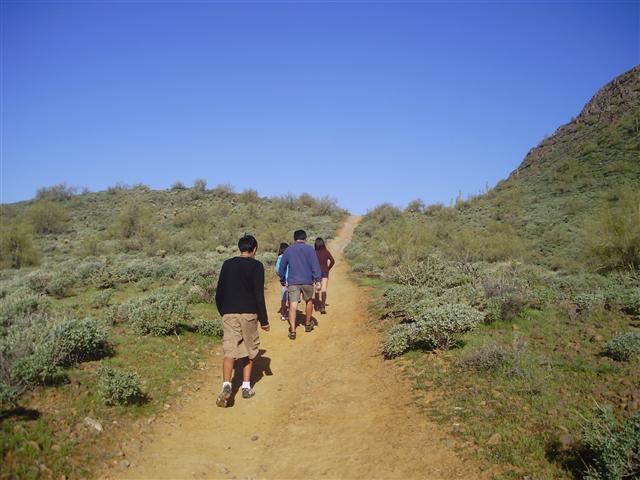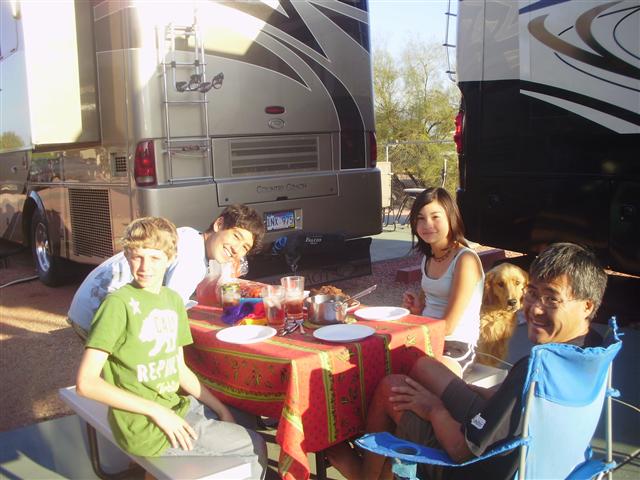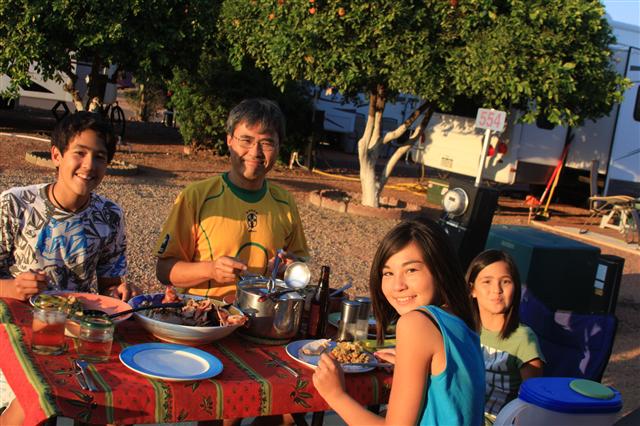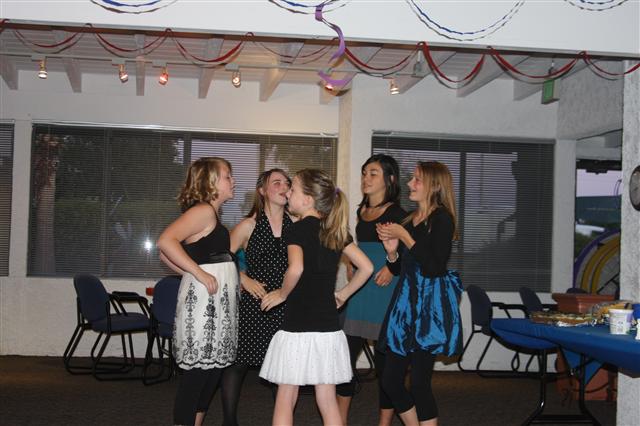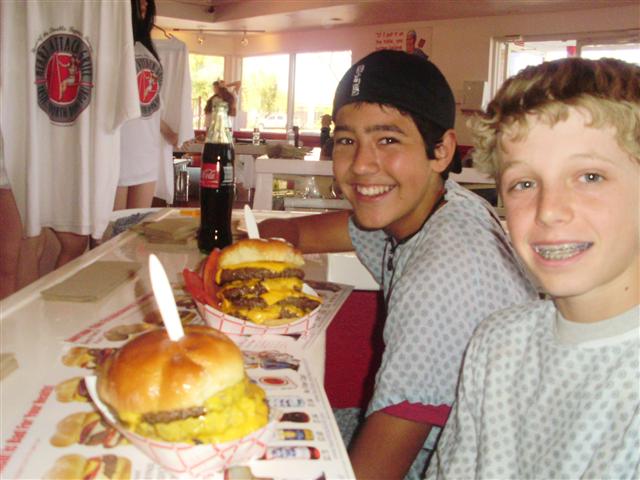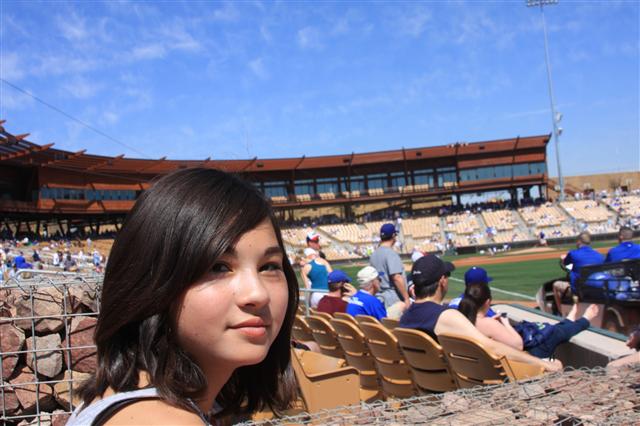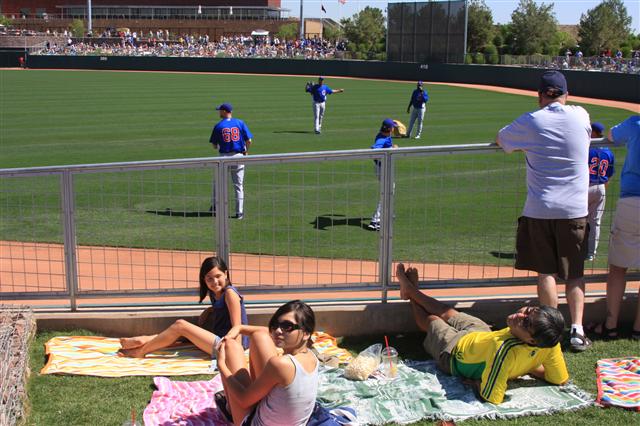 We had a really great time in Arizona and enjoyed our time with our good friends very much.  We just wish we could have seen more of our friends from past years.  Yet we are all anxious to get back into nature again.  We are planning a brief stop at Lake Powell on our way to Zion National Park.