Posted by
whalerho

| Posted in Uncategorized | Posted on 20-01-2010
 Our last week in Melaque was bittersweet. Our visitors had come and gone and we then focused more on our neighbors who were really wonderful people. A darling British couple moved in next to us – Keith looked like Hugh Grant , Louise was adorable and both were VERY funny! When Louise asked us how we were able to take this trip for so long without working, I began to explain how we worked hard to save money and blah blah blah. She suggested we tell people something a bit more colorful. "Tell people", she suggested "that the two of you are ex porn stars". Oh my!  They  kept all of us laughing the whole time. Keith had a big appetite and was oh so happy to be next to Ken who kept providing him with tasty treats! (Ken is a good neighbor to have if you like to eat!)  On our other side were a great couple, Richard and Terry. They have had such an interesting life including cruising the Caribbean and traveling all around the world. Across from us were Don and Jackie who were great to swap stories with.  Jackie was a hairdresser and cut Andrew's very long monkey hair one day, leaving him looking more boy than monkey! We enjoyed other couples too and it was fun to watch the sunsets while everyone shared stories of their adventures.  
We loved our weekly appetizer parties while  in Celestino and thought we would bring this tradition to Melaque. We posted flyers all around the campground and had no idea if two people would show up or 30.  Ken went about cooking up enough for 40 – always erroring on the high side!   He whipped up stuffed mushrooms with chorizo and cream cheese and another favorite – pablamo peppers stuffed with cheese and plantain bananas -very yummy and unique. The time came for our little soirée and, much to our delight,  it was a big hit.   People streamed in and we kept having to increase the size of our circle. Quite fun and it was great to taste all the different tapas people brought!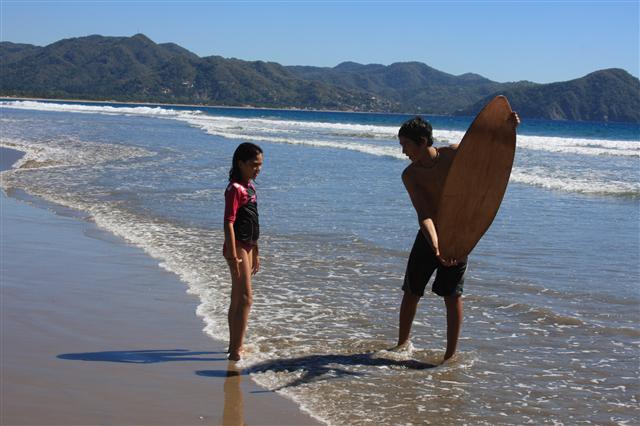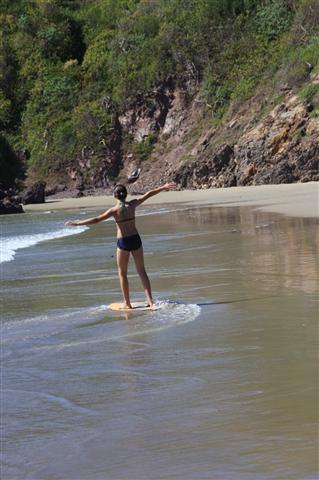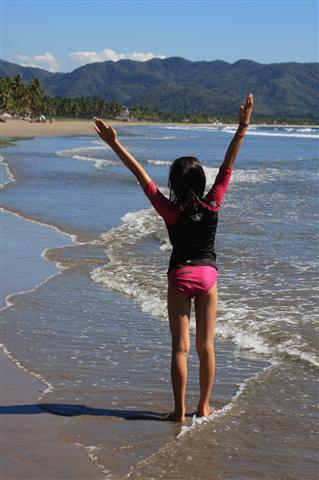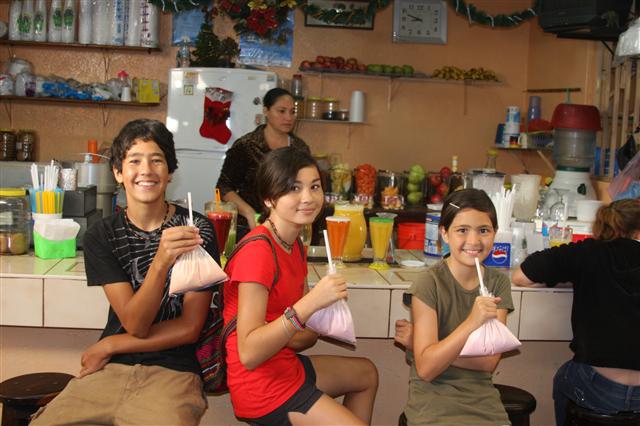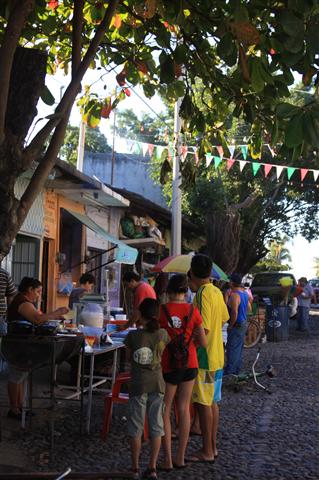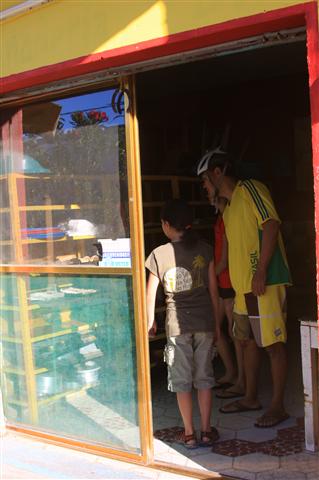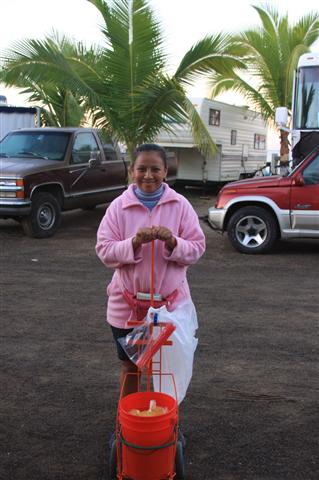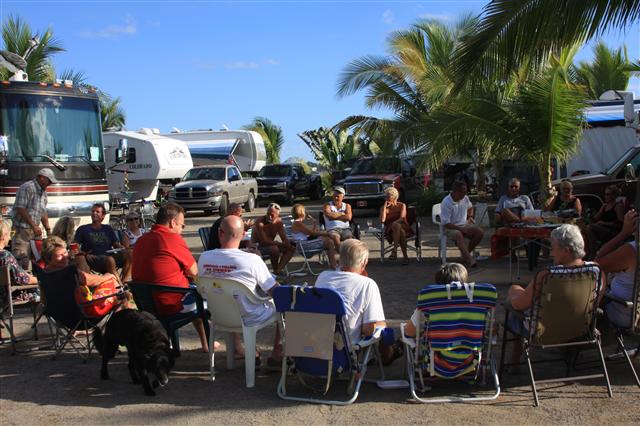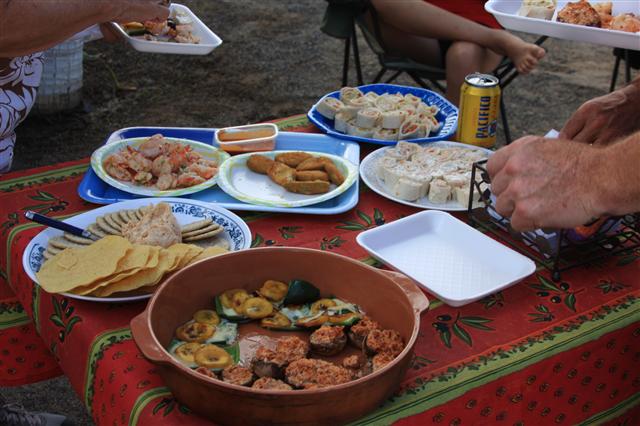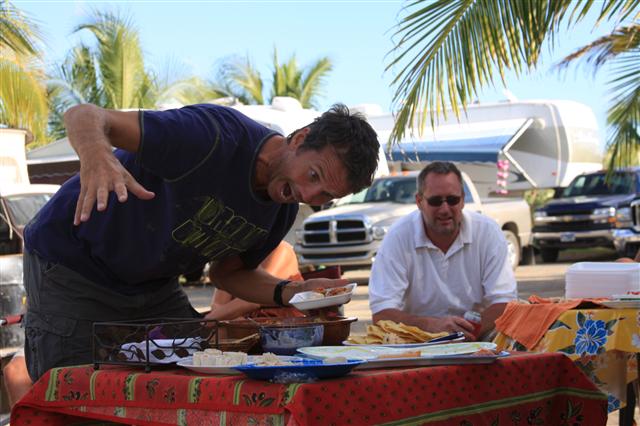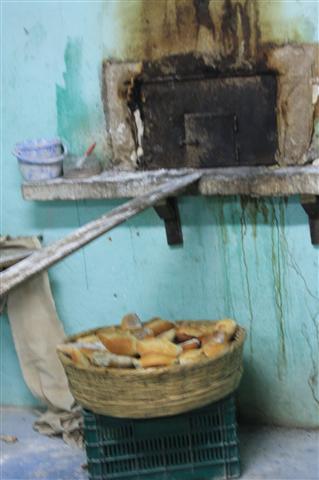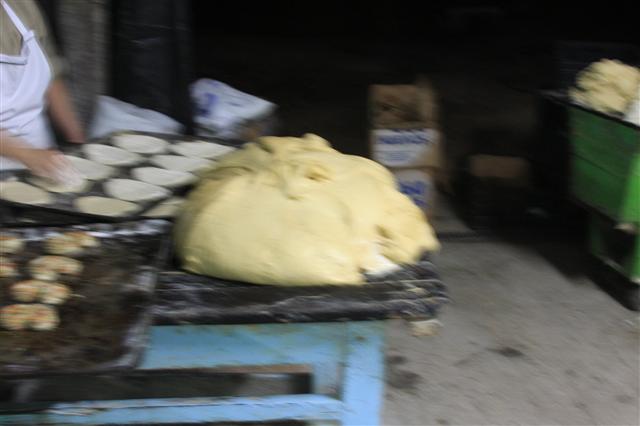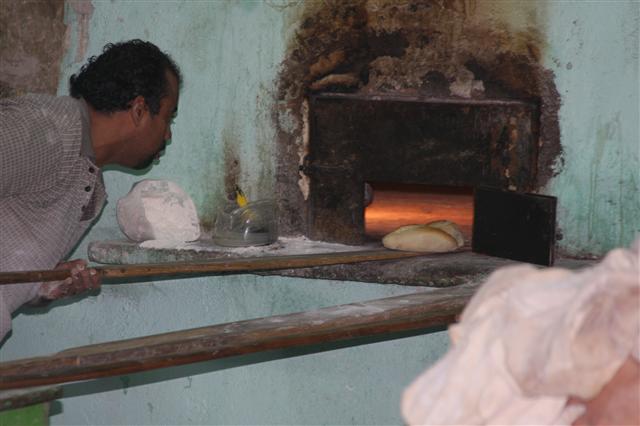 While we had such fun with our new friends from the campground and will miss our conversations with them all, we will also miss so many of the local people of Melaque. There was "Lobster Man', "Orange Juice Girl", "Oyster Man", "Taco Surf Man", "Ice Cream Man", "Rosa" (we actually know one of their names!), "Flan Children", "Liquado Lady", "Churro couple", "Pollo Man", "Bread people", "Bicycle Repair Man".    Who knows – perhaps one day we will find ourselves in Melaque again and we hope to find these same wonderful people again who added so much joy to our time in Mexico.