Posted by
whalerho

| Posted in Uncategorized | Posted on 07-12-2009
We have such wonderful and special memories of Celestino and returning felt like going "home".  This is the first RV park during our adventure where we  got to know some really great people.  We arrived in Celestino (45 miles north of Mazatlan) the day before Thanksgiving with a small turkey in the freezer together with all the ingredients for a special holiday meal.  We tucked Mom into her little bungalow down the beach at "Villa Tortuga".  Villa Tortuga is  brand new and has a small RV park (only 8 spots) and some beautiful bungalows.  Rene, along with his family, have created a haven on the beach and it's one of the most beautiful places we have seen in Mexico.  Mom's room overlooked the ocean and she was happy to have a little restaurant beneath her room for tea in the morning.  It was great to have Mom with us for Thanksgiving and we all thoroughly enjoyed an awesome dinner, eating outside in our "tent".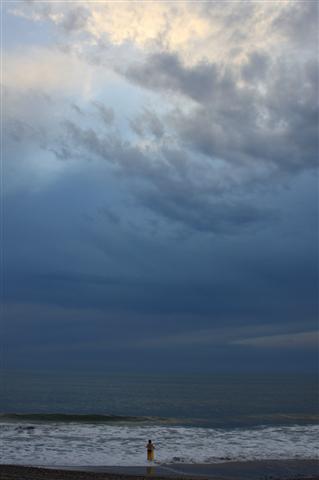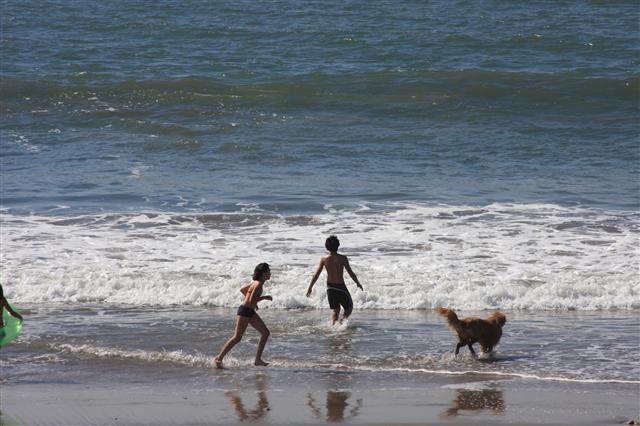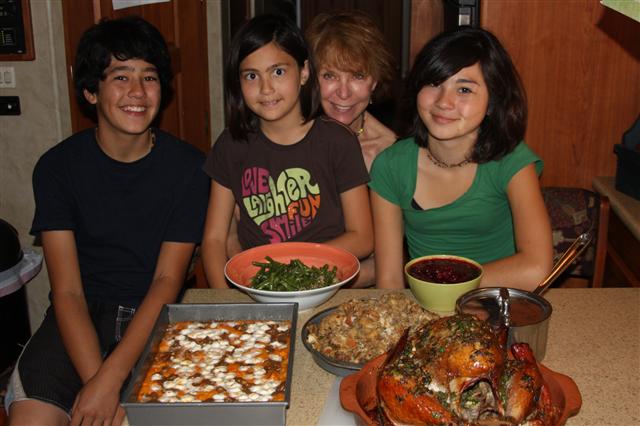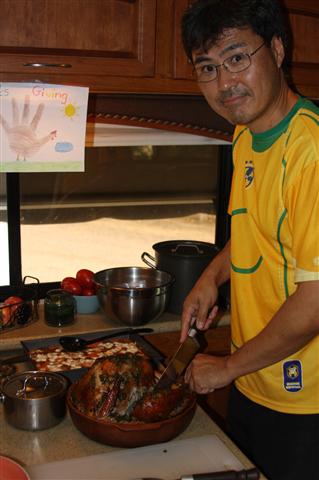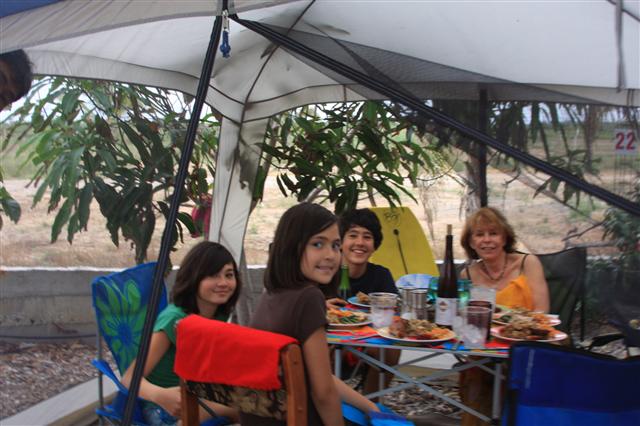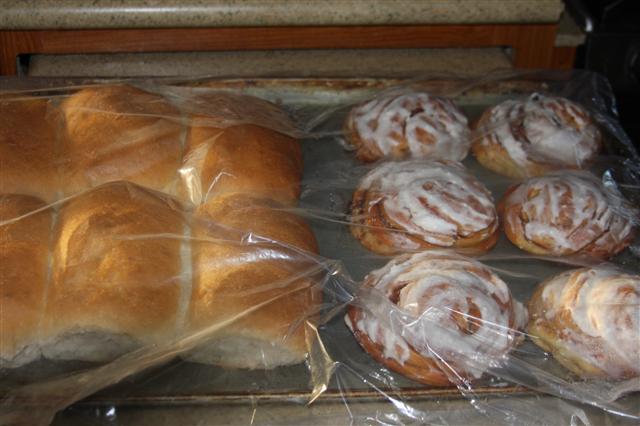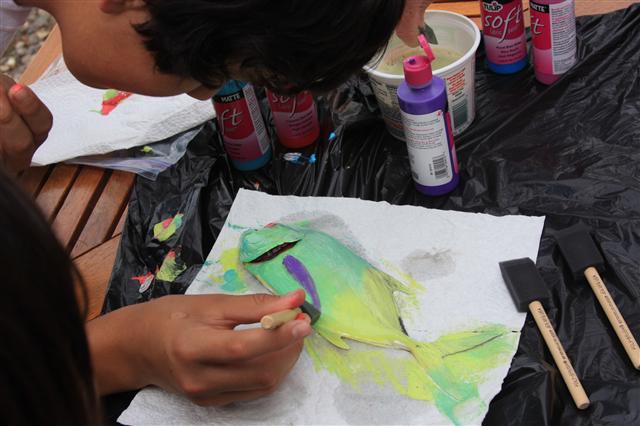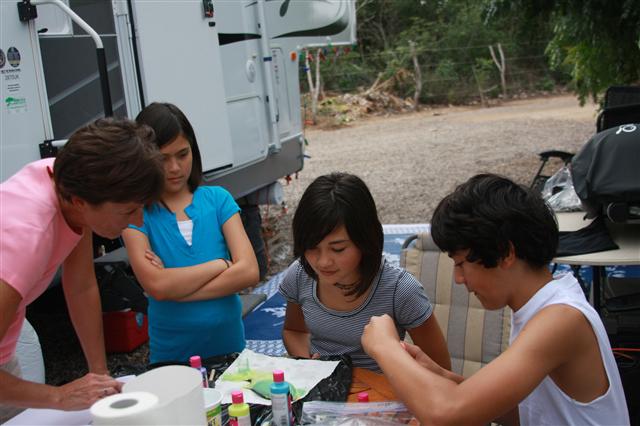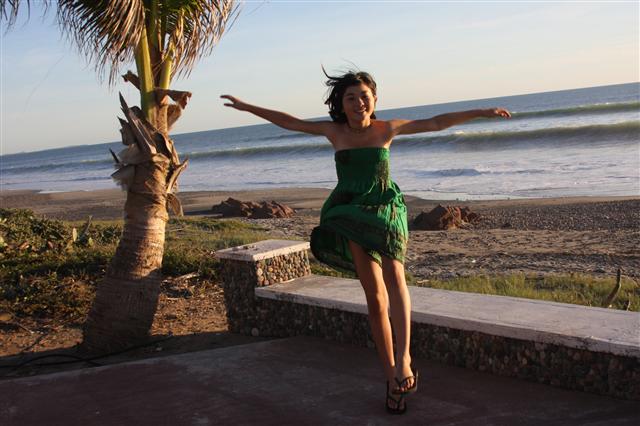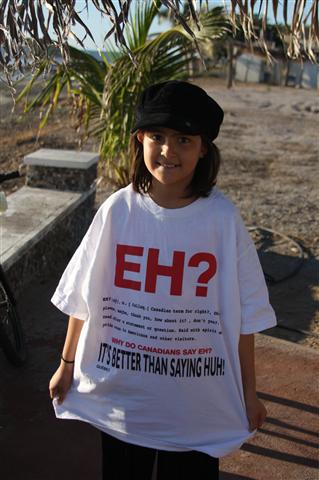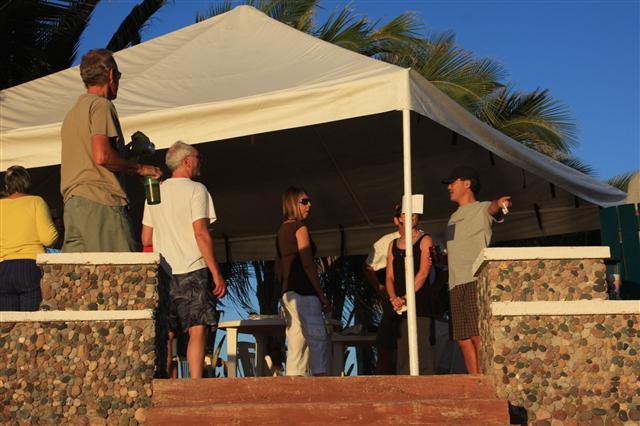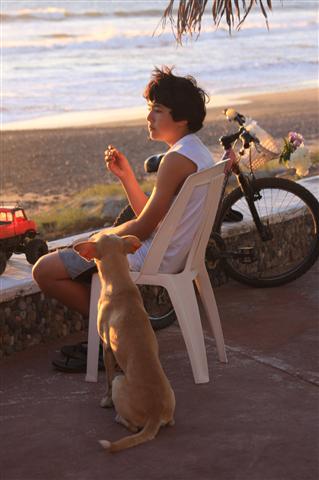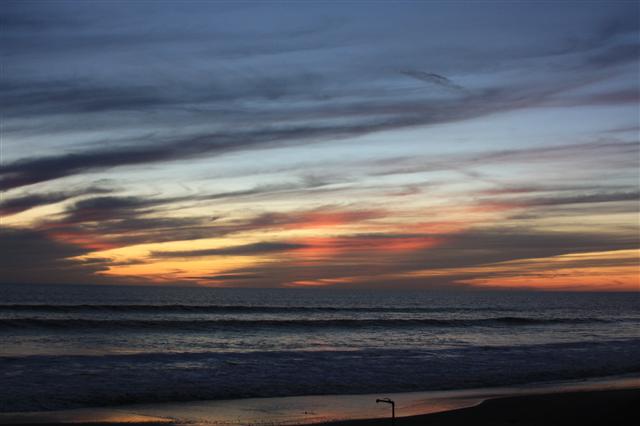 The girls and I took Mom into Mazatlan on Saturday and had a great girls day out.  We started at the Loonie Bean for a latte then drove the "Golden Zone" into the historic part of Mazatlan.  We walked along the colorful streets and enjoyed a yummy lunch at "I Love Lucy".  After lunch we shopped at some really special places, our favorite being "Casa Etnika" owned by Helene and Miguel.  It is one of the coolest and most unique craft stores we have even been to and a must shopping stop while in Mazatlan! 
We enjoyed several days of simply lounging by the seaside and reading at Mom's place.  Mom gave the kids their Christmas presents early, very special drawing pens with good drawing paper, so they all had an "art day with grandma" , a special day to remember.    All six of us took a trip into Mazatlan so Mom could experience the cathedral and the central market.  A day FULL of food and people as the town was bustling with activity.  It was hard to say goodbye to Mom but we all enjoyed our time with her and can't wait to visit her at her place early next year.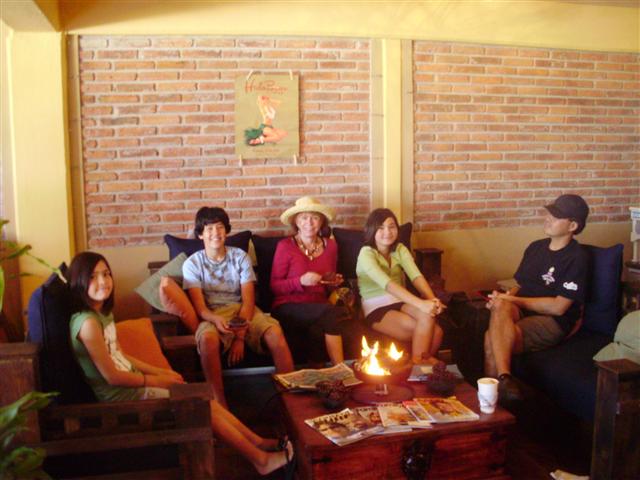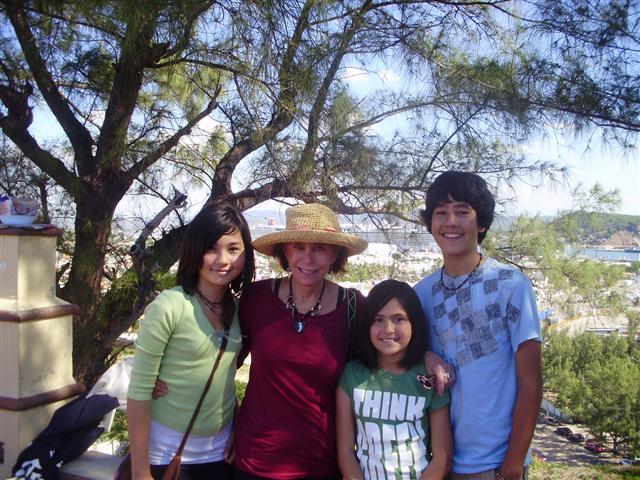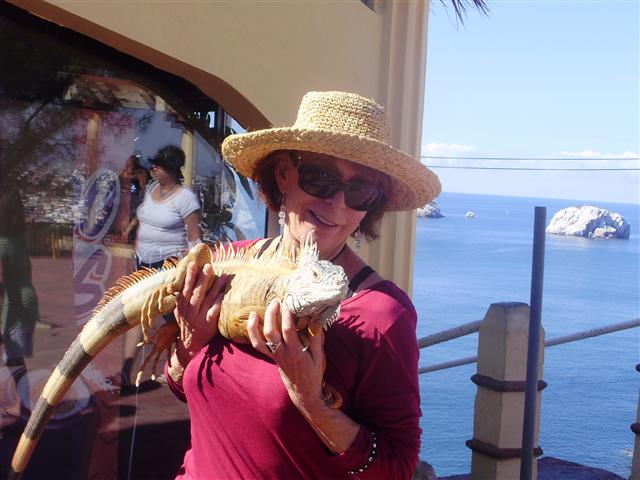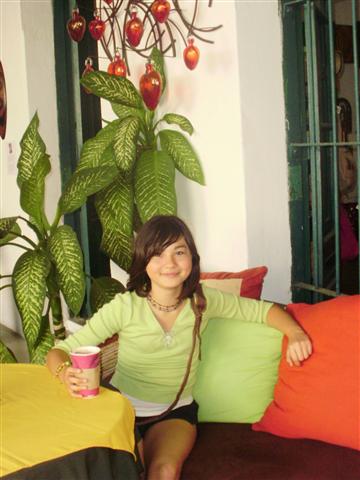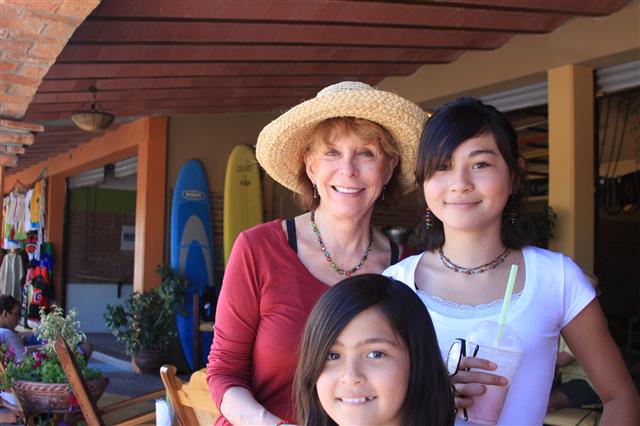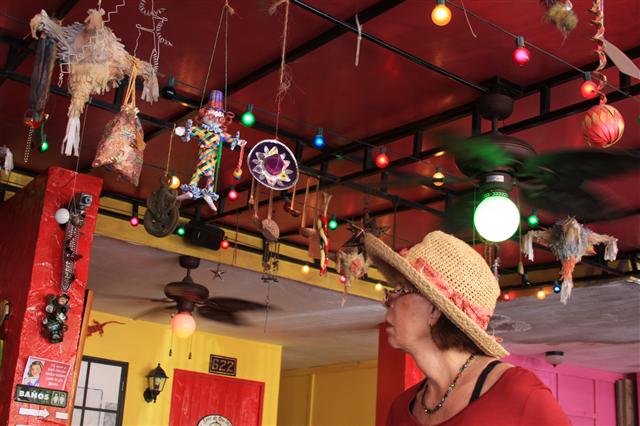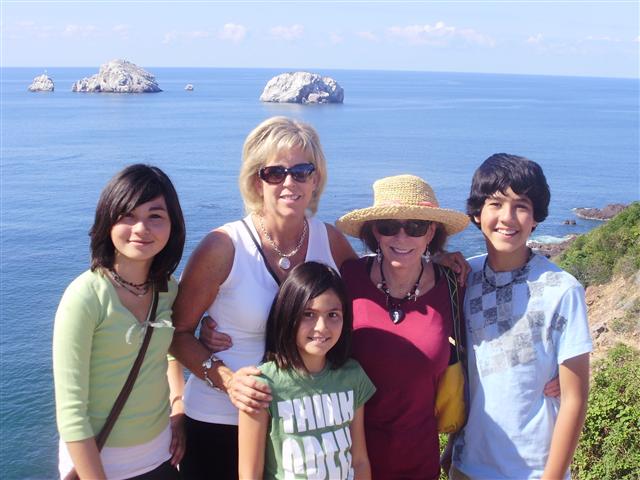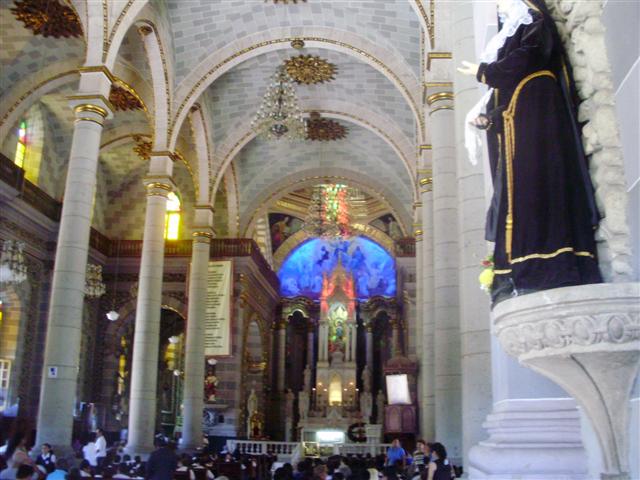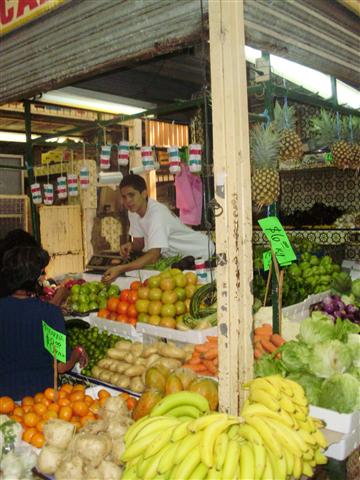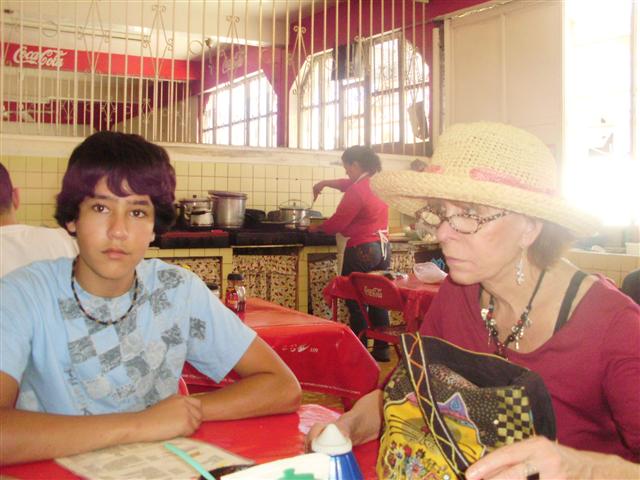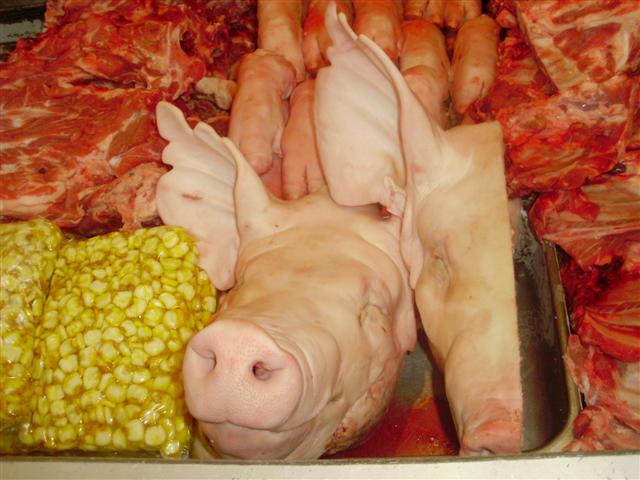 We enjoyed our time with friends so much in Celestino.  It was great to see Rick and Wendy, Craig and Diane and Kim and Larry.  Kim and Larry  have grown to be special friends and we look forward to spending more time with them in the future.  They are definitely people we could travel with and that's tough to find!   Kim included the kids in a fun craft activity that required Andrew or Ken to catch a  fish!  The kids then applied fabric paint to the outside of the raw dead fish and then pressed it onto a while t-shirt.  It was so cool!  We didn't have a lot of t-shirts so the kids found shells and rocks and had fun painting them too.  While we depart tomorrow for our next destination (Tequila!) , we look forward to seeing them again during our return trip as they spend the whole season in the Celestino area.   As I write this, our three munchkins are over at their RV watching the "Grinch who Stole Christmas" (the Jim Carey version).  Hard to remember it's the holidays when the temperature is in the 80s everyday!